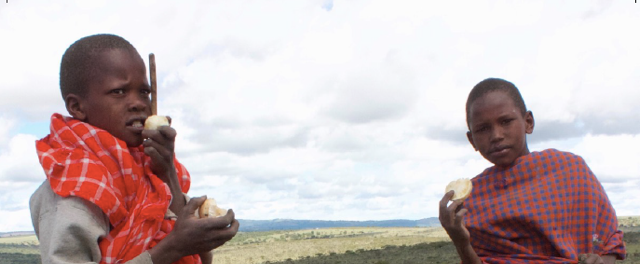 Oreteti for the Youth
"Traditionally our children use plants like tubers, roots or berries in their daily life. They feed on them while herding livestock, they make toys with them, and so on.

This knowledge slowly vanishes. That's why it should be documented, written in form of easy pictorial books. It is a good idea to simplify the text of this first ORETETI documentation and to create books for children, with pictures and stories. So that they'll be able to learn at school some of these useful plants. It will not be a technical book; it will be an interesting book, inviting young people to go deeper and deeper.

That living concept of understanding, simplified, I am sure it will go a long way.

Moreover through these books, young people will easily understand the need to preserve these plants or generally the environment; to preserve the cultural link between natural resources and the community, the nature and the community"
Charles Ole Saitabau, ethnobotanist, teacher
Oreteti for the youth will be a 40 pages-book, full-color with illustrations and pictures. It will be written in English with some parts in Maa language. It is meant for children and young people aged 10 years and older, for school or at home.