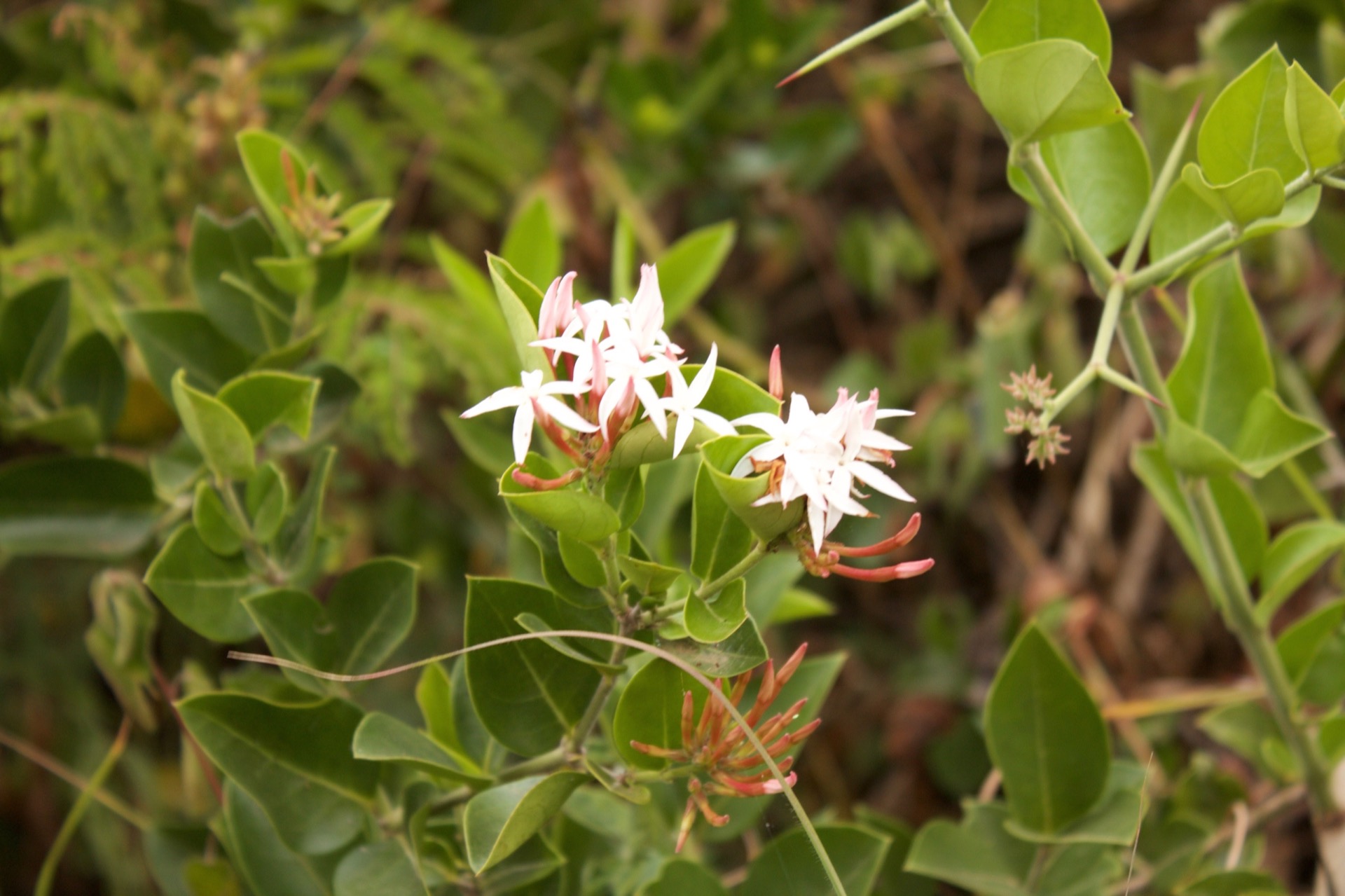 News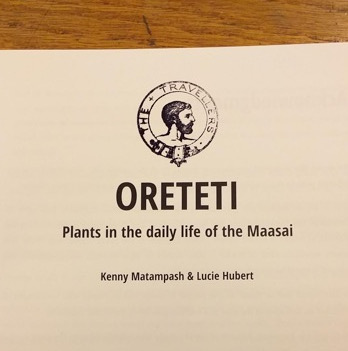 Oreteti in the library of the famous Traveller's Club in London
A copy of Oreteti has been placed in the Library of the renowned Traveller's Club in London. They find the book 'fascinating and beautifully-illustrated' have put it on the Library Table for 'maximum visibility'. Here under, a photograph of the book as it now looks – with the Club's ex-libris, and rubberstamp on the title-page. The classical head on the ex-libris and the stamp represents Ulysses, the ultimate traveller.
---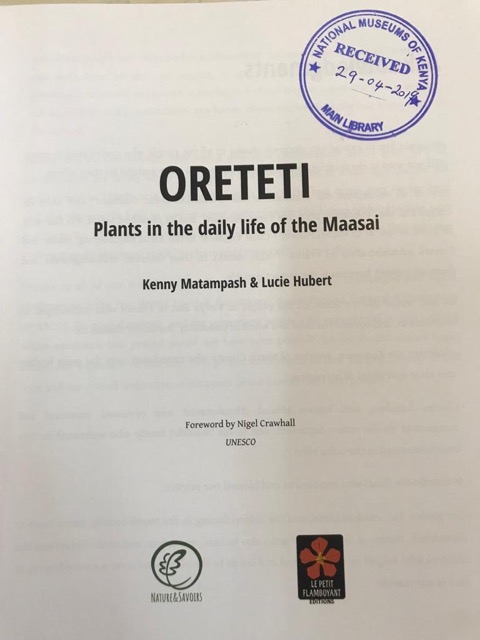 One copy in the Central Library in Nairobi
---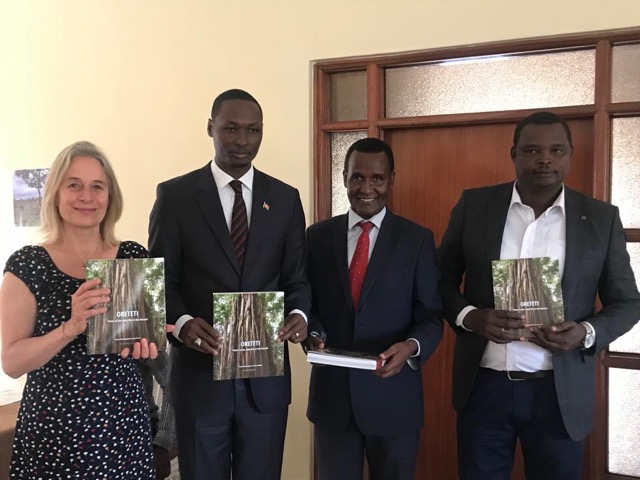 Official Presentation
Official presentation with Hon. Martin Moshisho Martine, deputy governor of Kajiado County.
---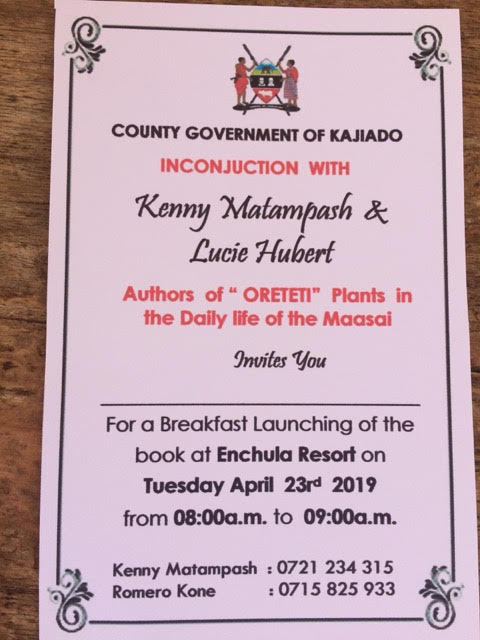 Invitation
Invitation for the Official Presentation of Oreteti in Kajiado